Gorgeous Skin Spa located in Victoria

is a place to get pampered !!

Unit 4 - 920 Johnson Street,

Victoria, BC

Tel: 250-5083056




Hours: Tuesday to Friday 9am to 5pm

Saturday 9am to 4pm







NEW SERVICES!!!!!




Eyelash Lift Perm $60( Last up to 8 weeks)

Try it out for only $30 for all new clients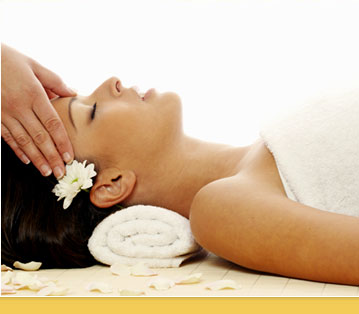 About Us
Is your skin dry or breaking out? Do you have sun-damaged skin? Do you feel you need the professional service of a qualified Esthetician to help improve the look of your skin? Check yourself in for some total relaxing time with Lily, who constantly upgrades her skills since graduated as an esthetician in 1986 from England.
Services
Pamper yourself with one of our famous facials. Using skin care that are :
Stabilize antioxidants naturally

Knowing ingredients that give Natural Absorption

Using plant extracts: Natural pigments and natural aromatics

Keeping products free from synthetics, parabens, and harsh lathering agents (SLS)

Using environmentally friendly ingredients
We offer facials using Prana and PCA skin care.
Facial Peels :
Chemical face peels have been around for more than seventy years and have been used by millions of men and women all around the world.Facial peels stimulate epidermal growth by removing the stratum corneum without necrosis.Through exfoliation, the epidermis is thickened with qualitative, regenerative changes. Improve surface texture irregularities,lighten hyper-pigmented areas, and also treat acne and other skin conditions. A face peel provides excellent measurable results for :
Fine lines, wrinkles, blackheads, dark spots, skin pigmentation, hyper pigmentation, acne scars and age spots plus other skin imperfections by triggering collagen productions and cell renewals.
Your Experience
Enjoy our friendly and helpful service. We are here to make you feel at ease and comfortable. Make sure to look through our photo gallery for a sneak peak at the treat that awaits.
This is one of our client's review about our service :
I first purchased the groupon for eyelash perms, and was a little apprehensive at first, but since I first walked through the door at Gorgeous Skin Spa I have not looked back. Lily and staff make you so comfortable, are so professional and knowledgeable, they do an amazing job and are very honest, will not try and sell you something you do not need. Results are fantastic, I am now a regular at Gorgeous Skin Spa, and wish I would have found this little gem a long time ago. Thanks again I love my lashes and new skincare products. Dawn